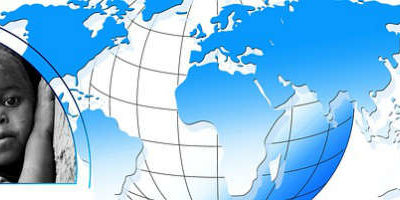 Help Feed Others And End World Hunger
World Food Day 2018 was observed on October 16. It is a day meant to bring attention to how individuals and the government can tackle tough issues like world hunger, malnutrition, and food shortages. You may think there isn't much you can do when the problem is so widespread. But, even the smallest act of generosity can help. Ira Riklis has compiled some ways you can partake in stomping out hunger in America and worldwide.
Donate Food
Most communities have a food bank that is always in need of food. A great gesture for individuals and businesses is to donate food. Often, food drives will be held and you can give during this time. You can also donate food at any time as local food banks are always in need of food to feed the hungry.
Volunteer
Those willing to volunteer their time to providing relief to those in need are always in high demand. In fact, 51 percent of all food programs rely on volunteers to prepare and distribute food. So, if you've got extra time and want to help those in need you can volunteer at a food bank or other food program.
Cut Down On Food Waste
It is amazing how much food goes to waste. Countless individuals could be fed with the perfectly good food that is discarded. That is why it is important for you to do your part in cutting down on the amount of food you throw out. A few ways to cut down on food waste is to: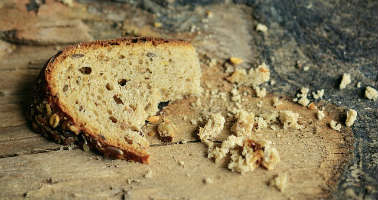 Only purchase the amount of food you will use

Eat Leftovers

Use Scraps
If you should have a lot of leftovers, you can take those leftovers or scraps and make a completely new dish for the next evening dinner. You may be able to get really creative and come up with something you've never had before. You might just discover a new favorite recipe.
Raise Awareness
It is much easier to raise awareness about important issues than it used to be. Social media and the internet can be used to spread the word about world hunger and food insecurity. You'll also want to talk about this important issue with friends, family, and co-workers. The more people who are aware of this issue the more progress can be made in moving toward the goal of zero hunger.
Donate Money
If you don't have time to volunteer or you want to do more than donate food, you can always donate money. You can give a cash donation to your local food bank or to any organization with the goal of feeding the hungry. In fact, giving cash is one of the most efficient ways you can help to defeat hunger. Organizations can turn that cash into food for those in need. Often, supplies other than food are needed to run such organizations. Cash can be used to purchase those necessary supplies in addition to the food that can be bought.
It is estimated that in the U.S. alone, over 40 million people face hunger. Sadly, this includes 12 million children and five million elderly. These individuals rely on organizations that provide food in order to get their next meal. Even though there is enough food to feed everyone on the planet, not everyone is fortunate enough to have a nourishing meal when they need it. So, the next time you start to throw away leftovers, just remember the millions right here in the U.S. that are starving. But, by donating food, your time or money and raising awareness of the problem, you can make a positive difference in the life of another person.