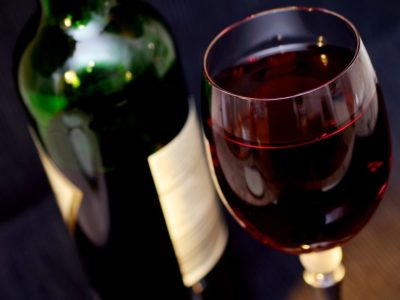 The Destin Wine Charity Surpasses the $21 Million Donation Mark
On April 26th and 27th, the 14th Destin Charity Wine Auction was held, hoping to raise more money for various children's charities than ever before. Alas, it initially looked as though they would fall short of their $3 million dollar goal when the final evening came to an end.
However, spirits and glasses were raised just a few days later when it was announced that a local philanthropist had donated an additional $1 million, bringing this year's total to $3.6 million.
With this latest and highly successful event, the DCWAF's final donation tally reaches and surpasses the $21 million since its founding in 2005.
More important than the dollar amount are the children whose lives have been changed over the years. The charity's latest report indicates that over 100,000 youth lives have been touched since the charity's noble efforts began.
Auctions Are Not Only Fun But Fruitful
It can be difficult to raise funds for any charity, but when matching service or product that many love with an auction, raising funds can be both fun and relativity easy.
Charity auctions have provided bidders with the chance to:
Spend time with a celebrity.
Purchase food or drink that they enjoy.
Own artwork.
Win a vacation.
Obtain tickets to a show.
Win classes in a wide variety of subjects.
Auctions don't have to be held in person. In fact, many charity auctions can now be found online, helping a charity save even more money because they can avoid booking an event space.
Top Children's Charities In The USA
Here is a list of some of the best children's charities in the United States who could always use financial donations or volunteer help.
Big Brothers, Big Sisters America
This is one of the oldest and largest mentoring organizations in the United States. Volunteers help kids learn better study habits, improve social skills, and develop confidence.
Boy And Girls Clubs Of America
A wide variety of programs are available through this club, including those that would help kids improve their health, the environment, leadership skills, and more.
Canines For Disabled Kids
This charity provides assistance canines to children who suffer from physical disabilities and autism.
Locks Of Love
Many people are familiar with Locks of Love, an organization that collects hair donations and creates high-quality hairpieces for children who have lost their hair.
Make-A-Wish Foundation
Children who are suffering from life-threatening conditions can sometimes rally if they are granted a wish. The Make-A-Wish Foundation does its best to ensure that as many ill children as possible have their wishes granted.
My Stuff Bags
When an abused or neglected child is removed from a home, they typically bring very little with them in terms of clothing, toys, or other possessions. My Stuff Bags attempts to provide a little comfort to these children by providing bags filled with clothing, stuffed animals, and a security blanket.
Special Olympics
Year-round training is provided to those participating in 30 Olympic-type sports, for children and adults with intellectual disabilities. Their programs help to develop confidence, improve fine motor skills, and make new friends.
Businesses Can Help Raise Money & Awareness
It's not just the auction guests and those who arrange the auction who are crucial to raising funds. In many cases, businesses can help by donating their goods to be auctioned off. In addition to this, they can also help to spread the word and even sell tickets at their locations.
Every little bit helps so don't ever hesitate to contact your favorite charity today, to learn more about how you may assist.