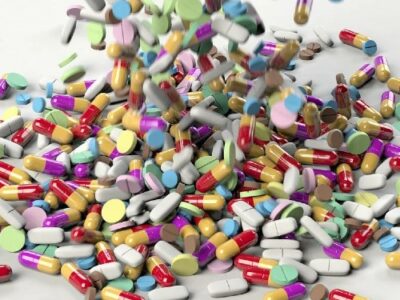 Sanofi Agrees To $11.8 Million Dollar Settlement For Alleged Kickbacks
Sanofi, a biopharmaceutical company, has agreed to pay $11.8 million to settle a lawsuit and allegations the company donated to charity only to receive kickbacks.
U.S. Justice Department Alleges Sanofi Benefited From Kickbacks
According to officials from the U.S. Justice Department, Sanofi made "donations" to a charity called The Assistance Fund (TAF). This charity helps patients across the country by providing financial support to cover copays and expenses not covered by insurance.
One of the medications that TAF helps to pay for is Lemtrada.
Lemtrada is a medication that treats the relapsing forms of multiple sclerosis (MS). The medication is an infusion that is given eight times over five years.
Without insurance, Lemtrada can cost more than $100,000 a year. Even with insurance, the copays can add up to thousands of dollars per year, money that many patients don't have. Sadly, these copays are why many patients go without medications that could greatly improve their quality of life or even save their lives.
Allegations made by the U.S. Justice Department claim that Sanofi made significant donations to TAF, essentially donating money to a charity knowing that the money donated would be paid back to the company through TAF, which is a kickback.
The Justice Department was alerted to the kickbacks by a former Sanofi employee.
Although Sanofi has agreed to the $11.8 million dollar settlement, the company is not actually admitting fault in any way.
Kickbacks: A Common White Collar Crime
Kickbacks are basically a payment from one party to another that results in favoritism or inappropriate services. It's very difficult to discover and to investigate a kickback scheme, however, in cases where it can be proven that kickbacks occurred, those involved can face both criminal and civil penalties.
Criminal penalties include fines up to $25,000 and five years in prison. As for civil penalties, the defendants face up to $50,000 per violation.
Is It Dangerous To Report A Kickback?
Kickbacks are often discovered because an employee of the company chooses to report the issue to law enforcement. While there are whistleblower laws in place to protect those who report a crime, the reality is that employees who speak up could potentially lose their jobs.
If it can be shown that a company terminates employment because an employee filed a whistleblower complaint, the employee can take legal action and file a civil lawsuit that allows them to seek compensation for their lost wages and other losses.
If you or a loved one suspect that your company is taking advantage of kickbacks, be sure to contact an attorney to learn more about your legal rights.