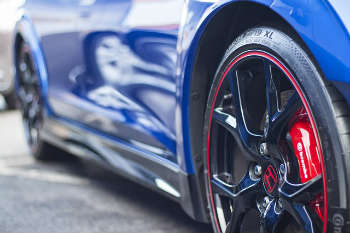 New 2017 Honda Civic Type R Auctioned For Charity
Can you imagine a world where a parent, won't have to hear a doctor say, "I'm sorry, your child has a brain tumor"? Well, in Ira Riklis' latest blog he talks about the charity efforts of Honda and Pediatric Brain Tumor Foundation to end this disease.
The world without this disease is the vision and goal of the PBTF (Pediatric Brain Tumor Foundation) and American Honda who have been working together since 1991. Honda donated the first 2017 Honda Civic Type R in America. The car was auctioned online on Bringatrailer.com to raise money for The Pediatric Brain Tumor Foundation.
2017 Honda Civic Type R Makes A Trip To America For A Significant Cause
The first 2017 Honda Civic Type R featuring VIN #01 was donated by Honda to benefit PBTF. Honda along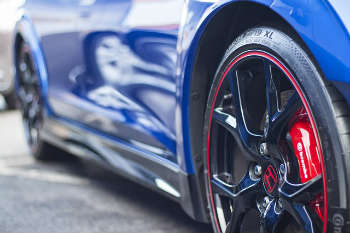 with Bring a Trailer began taking bids online on June 7th with bids ending on June 15 th for the first civic.  All proceeds are going to support the research by Pediatric Brain Tumor Foundation to help their mission to eliminate childhood brain tumors and to continue helping families diagnosed with this disease.
If you love cars and are a collector, then having the first 2017 Honda Civic Type R with VIN #01 will definitely be a feather in your vehicle collection hat. Even though the top bid may be far from what will be the original sticker price of the new Honda Civic Type R the winning bid is going for a great cause, helping PBTF to save the lives of children and adolescence and teaching them to thrive.
New Civic Type R Brings A Whole New Meaning To Sporty
According to Honda news, the new 2017 Honda Civic Type R with its turbocharged 2.0-litre 306hp engine and 295lb-ft of torque, has recently "claimed the title of world's fastest production front-wheel-drive (FWD) production car, setting a new benchmark lap time at Germany's legendary Nürburgring."
According to Car and Driver, the EPA, the 2017 Honda Civic Type R is rated to get 22 mpg city, 28 highway, and 25 combined with premium gas. The Civic Type R has twenty-inch alloy wheels and a 6-speed manual transmission. Other features include:
Race-inspired lightweight bucket front seats to keep you in place during hard corners while still being comfortable enough for your daily drives.
+R Driving Mode is one of three customized drive modes that automatically re-tunes the suspension, throttle and steering settings for maximum performance.
A customizable digital meter display shows you boost pressure, g-forces and track times so you can maximize your performance.
What Is The Pediatric Brain Tumor Foundation About?
If you are not sure what the Pediatric Brain Tumor Foundation is, it is the world's largest nonprofit dedicated entirely to children and teens diagnosed with brain tumors. The mission is to care for families through the entire journey of treatment and find a cure for what is considered the deadliest childhood cancer.
After a friend's child had been diagnosed with a brain tumor in 1984, Mike and Dianne Traynor along with other friends organized a motorcycle charity ride to raise money for childhood brain tumor research. In 1991 American Honda became this groups presenting sponsor and with the ride gaining popularity all over the country, PBTF was established.
According to the Pediatric Brain Tumor Foundation, there are 13 children and adolescents diagnosed with a brain tumor every day, which is the number one cause of cancer-related deaths in children. You can join with PBTF, Honda and Bring a Trailer in the mission to care for families, cure this childhood disease and help children thrive and become all they can be. Visit http://www.curethekids.org and learn more about this great foundation.