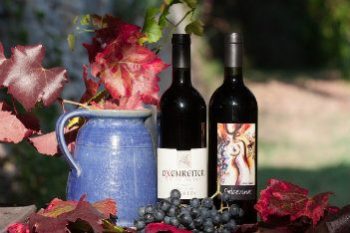 Your Next Glass Of Wine Can Help Someone Else
Are you an avid wine drinker? If you enjoy a glass of wine from time to time, then you should consider doing so for the benefit of charity. Ira Riklis gives more details about how to bring wine and fundraising together.
7 Charities That Include Wine And Good Causes
Wine Crawl for Charity
Events such as the Wine Crawl for Charity, hosted by One Hope United, raise money for programs that focus on children and families. Attendees of this event can purchase tickets for $150 with the proceeds benefiting charity.
Destin Charity Wine Auction
This event connects wine enthusiasts with children in need in Northwest Florida. The Destin Charity Wine Auction has raised more than $13 million to benefit the children living in Northwest Florida by hosting its fine wine and culinary events. Learn more about this wonderful event here.
Aside from events that provide an evening of activities and wine drinking, you can also visit several different wineries that donate a percentage of their proceeds to charity. Some will donate sales of a specific vino while others will donate a portion of all sales. You can visit some popular wineries and drink wine knowing you're helping raise money for an important cause.
Red Tail Ridge Winery
Located in Finger Lakes, NY, Red Tail Ridge Winery supports Foodlink, whose mission is to end hunger and provide nutritious food to every individual. It distributes food to a 10-county area in central and western New York. Red Tail Ridge donates 10 percent of its sales of Good Karma Reisling to this charity.
Bravium Winery
Bravium Winery in San Francisco, CA was founded on the principle of philanthropy and giving back. Bravium in Latin actually means reward, price or gift and goes right along with the mission of this winery. The winery's founder, Derek Rohlffs, created the Sip&Give Campaign, through which a portion of overall sales is donated to charities selected by Rohlffs. Patrons of this winery even have a say in how proceeds are distributed among the various charities supported through an online poll where you can vote for the charity you want to support.
Cork House Winery
Based in Seattle, WA, Cork House Winery donates 100 percent of its Cork for a Cause label to various causes around the world. You can also choose which charity you want your share to benefit. All you have to do is visit the Cork for a Cause website and buy a bottle of your favorite wine on behalf of the charity of your choice.
Lookout Ridge
Lookout Ridge in Kenwood, CA was founded by Gordon Holmes. When his wife, Kari, was diagnosed with a rare form of Multiple Sclerosis, he learned how important a wheelchair was. Through his winery, he decided to help those in need of a wheelchair but were unable to afford them. The Wine for Wheelchairs program donates one wheelchair for every case of wine sold.
Newman's Own Wines
Newman's Own Wines, located in St. Helena, CA, donates 100 percent of its proceeds on sales of its four wines to charities relying on philanthropic support whose focus is on enhancing the quality of life for children with life-altering conditions, those who empower people in adverse situations to overcome their troubles and ensure all have access to human rights.This winery also supports organizations that provide solutions to hunger and nutrition issues in underserved areas.
If you enjoy drinking wine, consider attending a charity wine event or buying from a winery that supports charitable giving. Even if you can't visit one of the wineries mentioned you can visit the winery's website and purchase your favorite red, white or rose, that will still benefit those in need. You can have fun and enjoy yourself while helping others.