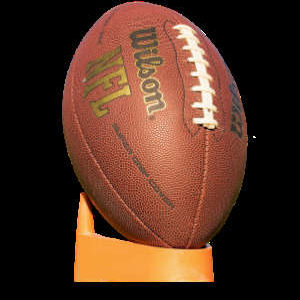 Super Bowl Champion Chris Long Gives Back
Once in a while, a heartwarming story comes along that lets you know there are truly good people out there. One such case is that of Philadelphia Eagles Super Bowl winner Chris Long. Ira Riklis discovers that he has donated his entire salary for 2017 to causes he supports.
Long's Commitment To Education
Chris Long used his first six paychecks of the 2017 to fund scholarships in his hometown of Charlottesville, VA. He was inspired by the violent protests in the city held by white nationalists. His goal is to promote education equality. He used his remaining paychecks to fund the "Pledge for Tomorrow" campaign. This campaign encourages fans, businesses and every person who shares Long's passion for equal education for all to make a donation. Long has spent time playing in St. Louis, Boston and Philadelphia. He has chosen four organizations in each of those communities to receive a donation of $100,000. Local supporters are encouraged to make a $10 recurring donation for each week of the NFL season that is remaining. At the end of the season, the community which raises the most money will receive an additional $50,000 to support their cause. Long believes that by combining forces and working together, supporters can create a rich and educated culture for all young people.
The Chris Long Foundation
Chris Long founded the Chris Long Foundation to further his charitable giving efforts. The mission of the Foundation is to support bright futures for communities and for the individuals who make up those communities. The Foundation supports domestic and international programs alike that provide good living conditions for all, including clean water, military appreciation, homelessness, and youth. The Foundation's programs are designed to have a positive impact by generating opportunities, providing resources and financial support to those who are served by the Foundation.
Kilimanjaro For Water Charity
Just a couple weeks after winning the Super Bowl, Chris Long will continue his fundraising journey by attempting to reach the summit of Africa's tallest peak known as the popular Mount Kilimanjaro. Long and 11 current and former players, along with U.S. veterans, are climbing to raise awareness for clean water in Africa. The money raised from this event will be used to build wells in the drought-stricken areas of East Africa. Long has made the climb twice before. So far, enough money has been raised to build 32 wells in very desperate areas. This year's goal is to be able to raise the funds to build three or four wells at approximately $40,000 each.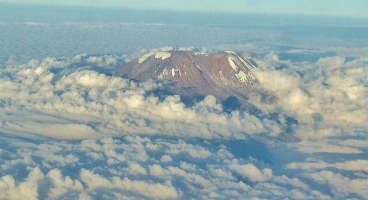 Kilimanjaro, Africa's tallest point, stands at 19,341 feet. It is an adventurous trek starting in the rainforest, moving into the high desert and finally reaching the summit. The climb is an exhausting one and isn't for the faint of heart. The journey takes six days and climbers must prepare physically and mentally, and altitude sickness is always a threat. However, many who conquer Mount Kilimanjaro share the sentiment of Long when he says that reaching the summit and being on top of Africa is amazing.
Others Share Long's Passion For Charitable Giving
As it turns out, there are quite a few teammates who share Chris Long's passion for charitable giving. There are several players who are equally as focused on enriching students' lives through education. Some of these players are:
Malcolm Jenkins' charity supports educational initiatives such as  S.T.E.A.M. education program in a partnership with Drexel University.
Torrey Smith funds a charity that provides school supplies to low-income elementary children.
Lane Johnson supported the School District of Philadelphia by selling merchandise amounting to hundreds of thousands of dollars.
With all the bad news out there, it's really great to read about the good that people do. So many lives are touched by the kind acts of such individuals.