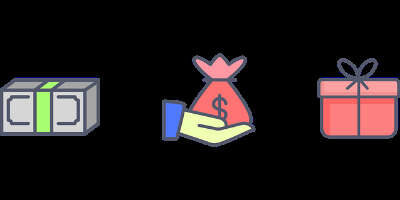 Americans Are Giving To Charities At Record Numbers
In 2017, Americans donated more money to charity than any other year in history. Donations surged to over $410 billion, marking a 5.2% increase from last year's numbers. It's great to see that more and more Americans are giving back to their communities. Ira Riklis thinks it's interesting to consider why and how this sudden surge happened now, who is donating, and what charities are receiving the most money.
Why Did Donations Research Record Highs In 2017?
According to a report by the Giving USA Foundation, a strong stock market and economy are likely the two major factors contributing to the surge in donations in 2017. The S&P 500 showed a nearly 20% growth in 2017. Many American investors with extra income have chosen to donate a portion to a variety of different charities. Donations also went up in all categories, which shows that citizens have donated to causes that represent their diverse range of interests and passions.
Where Are The Donations Coming From?
Three of the four donation categories tracked by this report showed gains over 5% – corporation donations increased 8%, foundations by 6%, and individuals by 5%.
While total donation amounts may be at record highs, the number of Americans who donate to charity dropped sharply. According to a report by the Chronicle of Philanthropy, the share of Americans who donate to charity dropped from 66.2% to 55.5% between 2000 and 2014. This trend shows that wealthy people are giving more to charity than ever, despite the fact that a much smaller percentage of the population is donating today.
What Types Of Charities Are Americans Donating To Most?
Donations to foundations saw the largest increase in 2017, rising by 15.5%. This increase can largely be attributed to individual wealthy philanthropists giving to their own foundations, such as Mark Zuckerberg and Priscilla Chan and Michael and Susan Dell. These types of large gifts yield large investment returns, which is a strong incentive.
Gifts to the arts, culture, and humanities saw the second-largest jump, with an 8.7% increase.
Religious organizations have attracted the largest amount of donations for decades, and this has not changed. While donations to these organizations only rose by 2.9%, religious organizations still received $127.37 billion in donations in 2017.
Here's a look at the overall breakdown of charitable donations in 2017:
Religion

– $127 billion | 2.9% increase

Education

– $59 billion | 6.2% increase

Human Services

– $50 billion | 5.1% increase

Foundations

– $46 billion | 15.5% increase

Health

– $38 billion | 7.3% increase

Public Society Benefit

– $30 billion | 7.8% increase

International Affairs

– $23 billion | 4.4% decrease

Arts, Culture, Humanities

– $20 billion | 8.7% increase

Environmental & Animal

– $12 billion | 7.2% increase
Will This Trend Continue?
It's difficult to definitely say whether or not this year's surge was a fluke, or if we can expect charitable donations to continue to rise. Some experts think that a tax overhaul signed into law by President Trump could have a detrimental effect on donation numbers. This law maintains the deduction for donations to charitable organizations but sharply increases the standard deduction amount. If this leads to fewer people itemizing their deductions, the tax incentive for charitable donations could diminish. Since many wealthy people donate because of the tax incentive, this could potentially result in lower donation numbers.
Only time will tell if this law and other economic factors affect charitable donations, but Americans should be proud of how much they gave back in 2017.