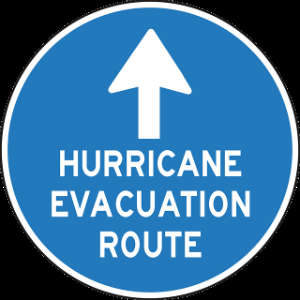 Helping Hurricane Victims
Natural disasters, such as Hurricane Florence, that battered the Carolinas, brings about the need for individuals to band together and make a difference in the lives of those devastated by such events. Florence took the lives of more than 30 people and has displaced thousands and left them without even the basic needs of life. In the wake of such disasters, you may wonder just as Ira Riklis does, how you can help.
Give Cash
When a hurricane strikes, cash is always needed. You may wonder if the money you donate is actually getting to the victims. Therefore, it is essential to check out the charity to which you're donating. You should always check Charity Navigator to ensure the charity is credible and actually helping the victims. It is often better to give cash rather than donate supplies unless a charity is asking for specific supplies. Some reputable national organizations to which you can donate cash are:
American Red Cross

Salvation Army

United Way

Gleaning for the World

GlobalGiving

Donors Choose
There are also local organizations which will accept cash donations. If you feel more comfortable dealing with relief organizations that are local, you can research such charities to ensure they are credible. North Carolina has created a list of Voluntary Organizations Active in Disaster. You can check that list to see which local organizations are providing assistance to hurricane victims. Some organizations on that list include:
The North Carolina Disaster Relief Fund

One SC Fund

Hearts With Hands

Foundation for the Carolinas

Lutheran Services Carolinas

Baptists on Mission

World Central Kitchen
Volunteer Your Time
Relief organizations need a lot of helping hands to take care of victims and give them supplies, shelter, food, and water. Therefore, if you have the time, the help you can provide is much needed and greatly appreciated. Churches often provide aid during hurricanes and other natural disasters. Not only does it take a lot of volunteers to manage the relief effort, but displaced families also need physical assistance in recovering from a hurricane. In the wake of Hurricane Florence, families need assistance with cleaning up debris from their property, tarping their roof, clearing out furniture and other flood-soaked items and tearing out flooring and walls that have been damaged by the floodwaters. Samaritan's Purse is a volunteer organization that manages such efforts and needs volunteers who are willing to get their hands dirty to help these victims.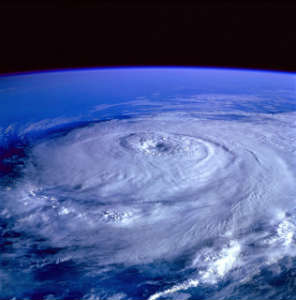 Animals Need Help Too
Many victims of a hurricane have animals that they may have had to leave behind because they had nowhere to take their beloved pets. In the aftermath of Hurricane Florence, shelters are full as the rescue of family pets continue. If you want to donate your time to providing relief to these vulnerable animals, you can contact the American Humane Society or the Charleston Animal Society. Both are credible and highly-rating organizations providing aid to animals in the wake of Hurricane Florence.
When disaster strikes, you don't have to feel powerless to extend a helping hand to those in need. Even if you can only donate a few dollars or volunteer a couple hours every bit of help makes a difference. Your contribution, whether it be your time or money or both, will have a positive impact on someone's life. You will be making a difference. If you've ever experienced a hurricane or other disaster, then you likely know how important volunteers are and the generosity and kindness of others are essential in getting through such a difficult time. By providing assistance, you'll be making the lives of those in need much better.