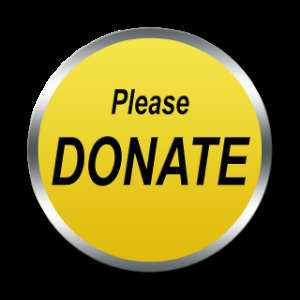 Creative Ways To Raise Money For Charity (2021 Update)
There are countless charities that are always in need of money. While it's great to donate your time and resources, it's cash that significantly helps any charitable cause. There are many creative ways to raise money for charity. By being creative, you can get more people involved by making the event fun and engaging. This, in turn, will bring in more money for the charity.
We've previously shared some great ideas for raising money. Now, in May of 2021, we're updating it with some additional options for raising funds that can be donated to your charity of choice.
Golf Tournament
When the weather starts to warm up and people are in the mood to spend time outdoors, a golf tournament can bring in a significant amount of money. It's a pretty big event to coordinate and there are a lot of details, but with the right planning, you'll be amazed by this fundraiser. You'll want to work with a local golf course to get pricing and dates. Leave yourself enough time to get teams together and reach out to sponsors.
Charity Chores
On any given day, there are residents in your neighborhood who need some type of service. If it's winter, they might need someone to remove the snow from their driveway. Some may appreciate you picking up groceries or mowing grass. Gather volunteers, advertise your service and get to work. The services you can offer are endless. In exchange for these services, you can ask for a small donation that will go to a charity.
Online Fundraiser
An online fundraiser is a great way to raise funds when you're limited on time and money. You can simply choose a day that means something to the charity for which you're raising money to hold the fundraiser. After you've selected a date, you'll want to create your campaign theme and start building your website. Let your potential donors know ahead of the fundraiser day so they can be prepared and also start spreading the word.
Charity Fashion Show
There's no better way to raise money than to hold a fashion show. All you need is:
Outfits and accessories that have been borrowed, crafted or donated
Digital event ticketing form
In-person payment processing
You'll need to get the word out about your fashion show so you have many in attendance because this is where your money will come from. Start the planning early and make sure you advertise your event with newspapers, radio stations and online.
Host Bingo Night
Everybody loves to play bingo. Create bingo packages that consist of:
Ticket for a complimentary refreshment
You can also sell additional bingo cards for serious bingo players who want to gain an edge on the competition. This can bring in even more revenue for your organization. Always check your local and state laws regarding the bingo rules.
Hold A Raffle
People get excited at the very thought of winning something. A popular raffle is a 50/50 raffle. This works by selling tickets and having the buyer write his or her name and phone number on the ticket. You'll want to sell as many tickets as possible to maximize profits. Once you've sold all the tickets, then you will hold a drawing. The person whose name you draw will receive 50 percent of the proceeds while the other 50 percent will be donated to charity. It's a simple, easy and fun way to raise money for your organization. Because it's a raffle, you'll need to check your local and state laws to ensure you're following the rules.
Cookie Dough Fundraiser
When you sell cookie dough, you have a product that people can eat. However, some organizations will not allow this. Check with your charity to see if they'll allow you to sell cookie dough. You can create prepackaged portions of cookie dough for sale or if there are enough volunteers on hand, you can use their kitchen and whip up a batch of the yummy treat for sale at recess. If your group is small, it might be best to begin with prepackaged portions before attempting to make the dough fresh from flour and other ingredients. That's unless you're having a bake sale where the customers will be handling the ingredients themselves.
Sponsor A (Bike) Ride
If you live in a large city, you've likely seen people riding around on bicycles with advertisements covering the bike. These are known as sponsor bikes. Money is earned for every mile that these sponsor bikes are ridden. The person that's holding the bike sponsors it and shares advertising space with the owner of the bike. You get to share your message with thousands of potential customers while at the same time raising money for your charity.
Food Drive
To host a food drive, you'll need to have the following items in advance:
Clear plastic containers for donations
Labels for the outside of the containers
Receipts with charity's name and address
Make sure that you have a location to store all of the donated food, such as your office or warehouse. Garner interest for your drive by sending out an email to all of your contacts. You can also get the word out by posting flyers in public locations, like local businesses and gas stations, coffee shops and grocery stores.
Charity Poker Tournament
Poker is a fun game that everyone loves to play. It definitely brings in some big money when you host a poker tournament. One of the more popular types of poker tournaments are Sit & Go tournaments, which allow players to purchase a seat at a table for an agreed upon buy-in amount.
If you're new to poker, go to one of your local casinos and watch what goes on. You can also learn from a tutor or take one of our online courses. There are plenty of options for learning poker including (free) online courses that will give you enough of a foundation to get a charity tournament going.
There are thousands of creative ways to make money for your non-profit. You need to determine which is best based on your time, resources and money.