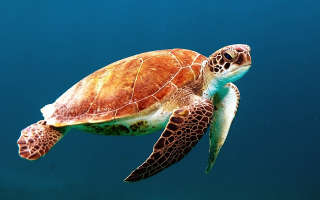 These Charities Are Working To Reduce Plastic In Our Oceans
With Shark Week on the horizon, I thought this week's charity blog should focus on the health of our planet's oceans. As you may know, Earth has a major plastic problem. Each year, approximately 8 million tons of plastic waste is being dumped in our oceans, which has had devastating consequences for marine life. We only get one planet – it's absolutely vital that we treat it with care. While tackling this problem may be an uphill battle, there are many charities who aim to clean up our oceans and protect our ecosystems by reducing plastic waste.
Here are some of my favorite charities dedicated this cause and what they're doing to protect our planet from plastic pollution:
Plastic Oceans
Plastic Oceans is a charity which seeks to solve the plastic waste problem by educating the public on the dangers of plastic pollution. They believe that changing the way people think about plastic is the only way to fully eradicate this problem.
Some of the projects used to accomplish this goal include:
A Plastic Ocean Film
This charity produced a film called A Plastic Ocean, which has had a tremendous impact in educating people from all over the globe on the dangers of plastic waste.
Accomplishments of this film include:
Screened in over 70 countries and on 6 continents

Over 1,200 screenings hosted by government agencies, non-profits, schools, universities, individuals, multilateral institutions, corporations, aquariums, and other organizations

14 film festival awards

Has subtitles in 15 different languages
Education Program
There is a 22-minute version of A Plastic Ocean and a 43-page Educational Supplement which is great for classroom use. This educational program has been used to teach students all over the world to change the way they think about plastic waste.
Social Enterprise Program
This program's mission is to encourage students to develop creative solutions to the fight against plastic pollution in our oceans. The charity believes that young entrepreneurs can develop new businesses which contribute to this battle. An official Social Enterprise Program is available for download on their website.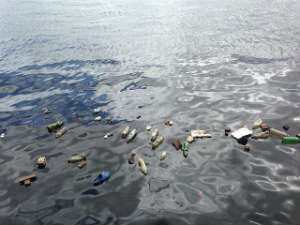 Sea Life Trust
The Sea Life Trust has a similar mission as Plastic Oceans, seeking to protect the planet's oceans and preserve the diverse marine life that inhabits them. They also own and operate several marine wildlife sanctuaries throughout the world. Right now, they're building the world's first sanctuary for beluga whales. They also run a seal rescue sanctuary in Cornwall in the UK. Along with reducing plastic, the charity also focuses on reducing overfishing. Their mission is to protect all wildlife, but they also have a special program dedicated to protecting sea turtles.
The Ocean Cleanup
The Ocean Cleanup's mission is to use advanced technology to help eradicate the Great Pacific Garbage Patch. They estimate that their systems are capable of removing half of this patch within 5 years. According to their website, conventional methods like vessels and nets would take thousands of years and tens of billions of dollars. Not only are their systems more efficient, they're also much cheaper.
Facts About Plastic Pollution In The Ocean
Here are some facts and statistics which help illustrate just how serious the problem with plastic pollution in the ocean is:
Plastic is the most common element in our oceans.

Marine animals often mistake plastic for food.

There is an island of garbage twice the size of Texas in the Pacific Ocean, where the number of floating plastic pieces outnumbers marine life six to one.

Plastic is the number one source of ocean pollution.
Consider how you can reduce or eliminate the use of single-use plastics in your daily life. If we all make some minor lifestyle changes, we can work together to help eliminate this problem and protect our oceans and marine life.