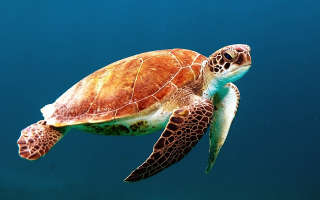 Learn About The Organizations Are Trying To Reduce The Amount Of Plastic In Our Oceans
We decided to focus this week's charity blog on the state of our planet's oceans. As you may be aware, the planet has a serious plastic problem. Approximately 8 million tons of plastic waste are poured into our oceans each year, causing catastrophic effects for marine life. We only have one planet, so it's critical that we treat it with respect. While combating this issue may be difficult, many organisations are working to reduce plastic waste in order to clean up our oceans and protect our ecosystems.
Some of our favorite charities dedicated to this subject and what they're doing to safeguard our planet from plastic pollution are listed below:
Plastic Oceans
Plastic Oceans is a non-profit organization dedicated to educating the public about the risks of plastic pollution. They feel that changing people's attitudes around plastic is the only way to completely eliminate the problem.
Some of the projects used to accomplish this goal include:
A Plastic Ocean Film
This charity produced a film called A Plastic Ocean, which has had a tremendous impact in educating people from all over the globe on the dangers of plastic waste.
Accomplishments of this film include:
Screened in over 70 countries and on 6 continents

Over 1,200 screenings hosted by government agencies, non-profits, schools, universities, individuals, multilateral institutions, corporations, aquariums, and other organizations

14 film festival awards

Has subtitles in 15 different languages
Education Program
There is a 22-minute version of A Plastic Ocean and a 43-page Educational Supplement which is great for classroom use. This educational program has been used to teach students all over the world to change the way they think about plastic waste.
Social Enterprise Program
This program's mission is to encourage students to develop creative solutions to the fight against plastic pollution in our oceans. The charity believes that young entrepreneurs can develop new businesses which contribute to this battle. An official Social Enterprise Program is available for download on their website.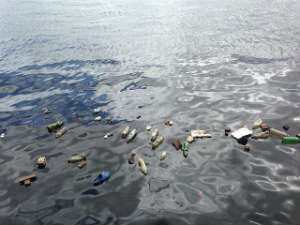 Sea Life Trust
The Sea Life Trust shares Plastic Seas' objective of protecting the world's oceans and preserving the rich marine life that calls them home. They also own and run a number of marine animal refugees around the world. They're currently constructing the world's first beluga whale sanctuary. In Cornwall, the UK, they also manage a seal rescue refuge. The charity works to reduce overfishing as well as plastic pollution. Their objective is to safeguard all species, but they also have a program dedicated to sea turtle conservation.
The Ocean Cleanup
The Ocean Cleanup's mission is to use advanced technology to help eradicate the Great Pacific Garbage Patch. They estimate that their systems are capable of removing half of this patch within 5 years. According to their website, conventional methods like vessels and nets would take thousands of years and tens of billions of dollars. Not only are their systems more efficient, they're also much cheaper.
Facts About Plastic Pollution In The Ocean
Here are some facts and statistics which help illustrate just how serious the problem with plastic pollution in the ocean is:
In our oceans, plastic is the most common element.
Plastic is frequently mistaken for food by marine species.
In the Pacific Ocean, there is a garbage island twice the size of Texas, where the amount of floating plastic bits outnumbers marine life six to one.
Ocean contamination is primarily caused by plastic.
Consider how you might decrease or eliminate your daily consumption of single-use plastics. We can all work together to help remove this problem and protect our seas and marine life if we all make a few modest lifestyle modifications.