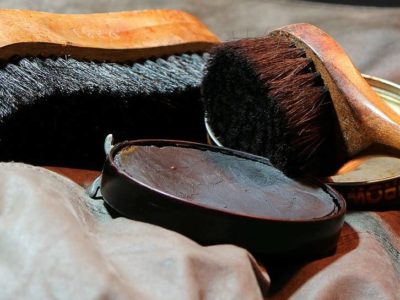 Shoe Shiner Who Donated $200,000 To Children, Dies
Sometimes one person can make a huge difference. For many children, that person was Mr. Albert Lexie, who at 76-years-old, has passed away. But thousands will remember Mr. Lexie for what he accomplished over his lifetime.
Why A Purple Shoeshine Station Frequented Hospital Corridors
Twice a week, from 1982 to 2013, on Tuesdays and Thursdays, Mr. Lexie got up extremely early and took more than one bus all the way from his hometown to Pittsburgh – an hour and a half ride.

Once in Pittsburgh he would make his way to UPMC Children's Hospital of Pittsburgh to see "Albert's Kids". Each day, he would walk around the hallways with a purple shoe cart, shining the shoes of doctors, executives, staff, and visitors, collecting $2 – $5 per shoe shine.

He donated every penny he earned to the "Free Care Fund", a program that provides financial assistance for under- and uninsured children. Over the years his contributions totaled more than $202,000.

In a statement, the president of the hospital said, "His kindness and generosity were and continue to be an inspiration for all of us."

The people who knew him at the hospital weren't the only ones who appreciated how kind Mr. Lexie was. In 2010, he had a feature in People magazine, acknowledging how he had served his community in such an extraordinary way. The MLB also honored him in a ceremony called "All Stars Among Us".

The charity at the hospital wasn't his only good deed – during the holiday season, Mr. Lexis would also ring the Salvation Army bell.

Hopefully the spirit of Mr. Lexie will live on, inspiring others to give as selflessly as he did.