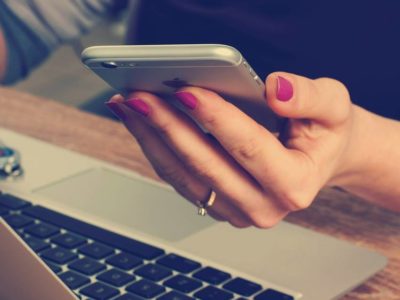 How Your Cellphone Can Help You Raise (More!) Money For Charity
When it comes to raising funds for charitable causes, many methods are explored, but one avenue often overlooked is leveraging apps and websites. In this article, we'll present a compilation of noteworthy apps and websites that charities should consider utilizing for fundraising, all conveniently accessible through smartphones.
Exploring Effective Apps and Websites for Charitable Fundraising
If you're aiming to secure funding for your charitable endeavours, the following platforms are worth your consideration:
Facebook
By now, you're likely familiar with Facebook's feature that enables members to request donations for their chosen charities. Events can be tailored to support specific causes, and the notable aspect is that Facebook does not retain any portion of the raised funds.

The fundraisers that are created a public so that anyone can donate – even if you aren't friends with the person who created it.
Just Giving
The creators of Just Giving have made it incredibly easy to get a fundraiser started. All one needs to do is download the app, create a profile page, and then select "Start Fundraising". You'll need to provide a goal and information on what the fundraiser is for, and a photo.

Just Giving does keep 5% of donations to help fund the app and 2.9% for anyone who chooses to donate via a credit card.
One Today
This fundraising tool, created by Google, shows users the impact that $1 a day donation can make. Once a donation is made, users are provided with information on how their donation has made a difference.
Pledgling
Pledgling serves as a bridge between for-profit businesses and non-profit organizations, connecting them based on shared customer interests.
Budge
For those inclined towards friendly competition, Budge offers a unique approach by allowing users to challenge each other in various activities. The twist is that the loser contributes to a chosen charity, blending fun with fundraising.ising mixed together!

Omaze
If your charity has celebrity connections then Omaze is for you! Users can donate a small amount for the chance to interact with their favorite celebrities!
Fundly
Fundly allows rapid setup of fundraisers, with easy sharing options on social media and via email.
Kickstarter
Most people have heard of Kickstarter but for some reason, many non-profits haven't taken advantage of it. Kickstarter is one of the original crowdfunding companies and allows users to set up fundraisers that include a small reward to those who choose to donate.

However, keep in mind that Kickstarter projects must reach full funding by a specified date; otherwise, the funds are not received. Additionally, a tangible product or service must be provided, rather than simple fundraising.

When a project recovers full funding, credit card fees and a 5% charge apply.
Classy
This truly is a mobile-friendly app – over 40% of users are mobile. Any non-profit can sign up and once a certain size is reached, analytics about donors can be obtained, providing powerful insight.

When selecting a platform for your charity's fundraising, be sure to research thoroughly as fees may vary. Happy fundraising!