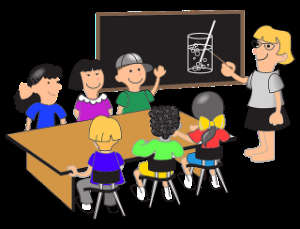 Give Teachers And Children A Helping Hand
If you have a child who's in school, chances are good that you get requests from your child's teacher for a donation of supplies. Teachers send such requests because they often have to fund classroom expenses out of their own pockets. On average, a classroom teacher will pay out of their own pocket about $468 on classroom supplies per year and this amount could rise as funding drops. This is an extra burden on top of the low pay they receive. This is a real concern for our nation's students, teachers, and parents. Ira Riklis has created a list so that in addition to donating directly to your child's school, you will know other ways to help.
Donors Choose
Donors Choose is a website that is committed to connecting the public to public schools. It was started by a history teacher named Charles Best. He had a vision that recognized there were individuals out there who would want to provide resources for teachers and their students if they could actually see where their money was going. Therefore, he created Donors Choose. Teachers submit classroom projects for which they need funding. You can browse the projects until you find one that catches your attention. You can donate as little as $1. Once all the funding for the project has been collected, Donors Choose purchases all the items requested and ships them directly to the school. You will even receive a thank you note from the teacher, classroom photos and a report on how each dollar was spent.
Mr. Holland's Opus Foundation
Mr. Holland's Opus Foundation was inspired by a 1995 film which tells about the moving and powerful story of the positive influence a music teacher had on his high school. The mission of this foundation is to promote music education in K-12 schools. It seeks donations of used and refurbished musical instruments to give to schools, students, and music programs. The positive effects of Mr. Holland's Opus Foundation extends beyond music. Students who are able to participate in quality music programs will: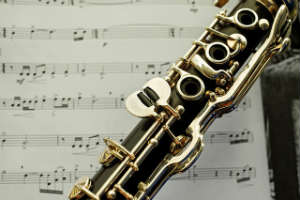 Have better school attendance
Score better on tests
Anyone who has a gently used musical instrument is encouraged to donate such items to give a child the chance to experience all the benefits that learning to play an instrument and being a part of a music program has to offer.
Social Media Can Help
Most people use social media for connecting with friends and sharing their lives with others. However, one teacher in Oklahoma received a lot of unexpected kindness and support from strangers all over. Laurissa Kovacs decided to use Facebook to show others the conditions in which students had to work and learn. She simply posted a picture of a broken chair from her classroom. She explained that seating is so scarce that she has to bring folding chairs from her home. She also explained that one child was afraid of losing his seat so he carried his chair with him to the pencil sharpener. Just a week after her post, which garnered 82,000 shares and thousands of comments, the school had received more than $44,000 in donated supplies.
In one school district after another, teachers are participating in walkouts to demand increased funding for schools and higher salaries for teachers. The attention currently being brought to the lack of funding and pay in the public school system means that donations from the public are an urgent matter. Donating to charities that help schools is worthwhile. Our children need the supplies and resources to be able to effectively learn. It is our responsibility to ensure each child has what they need to realize his or her full potential.