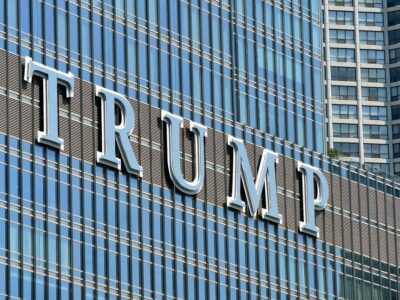 Trump Ordered To Pay $2 Million For Misusing Charity Funds
A New York state judge has ruled that Donald Trump must pay a $2 million dollar judgment for misusing the funds received through the Trump Foundation. The details released through the ruling show how little actually went to charity and how much Trump spent on himself.
What Was The Trump Foundation?
The Donald J. Trump Foundation was registered as a New York private foundation that was founded by Trump. The Foundation was founded in 1988 and continued to operate until this latest ruling, which ordered the dissolution of the "charity".

According to Trump, the purpose of the Foundation was to distribute proceeds from his book, "The Art of the Deal" to charitable causes. Oddly, however, the foundation did not have any staff or dedicated office space.
The Investigation Into The Trump Foundation
When Trump announced his intention to run for President attention was brought to both his personal and professional life, including The Trump Foundation. David Fahrenthold, a journalist who writes for the Washington Post, decided to begin an investigation into Trump's charitable giving after Trump alleged that he had raised over $6 million for veterans causes, including a personal donation of $1 million in January 2016.

Fahrenthold attempted to find receipts for the donations and to confirm how the funds were distributed. He was told everything went through the Trump Foundation. After several months of investigative work, Fahrenthold determined that the Trump Foundation had not yet made a single contribution to veteran's causes. This caused him to widen his investigation to any charitable giving by Trump and his foundation.

New of this initial investigation ultimately reached the New York State Attorney General's office who began their own investigation. What was uncovered was disturbing.
Trump Misused Charity Funds – Spending $20,000 On A Self Portrait
According to the New York Attorney General's office, which filed a lawsuit against Trump and his three oldest children who were allegedly on the "board" of the Trump Foundation, stating that the money received did not go to charitable giving. Instead, the funds were spent on things that benefitted Trump, such as:

$20,000 spend on a six-foot-tall personal portrait
$12,000 to buy a Tim Tebow signed helmet which Trump kept for himself
$250,000 (at least) spent on settling lawsuits for his for-profit businesses
$7 to pay for Trump Jr.'s initiation fee into the Boy Scouts of America

Yes, this is correct, Trump didn't even want to pay a $7 fee out of his own pocket for his son. So he used charity money instead.

It has been noted that $250,000 was given to the Central Park Conservancy and this SOUNDS all well and good – until you discover that the money paid for a fountain restoration outside of the Plaza Hotel – a property that was owned by Trump at the time. So this "donation" directly benefitted his business.

Large sums were also used to directly fund Trump's presidential campaign.

When he realized that his organization was being investigated, Trump tried to dissolve the Trump Foundation but was prevented from doing so in court until the investigation concluded.
Trump Settles Lawsuit Involving Trump Foundation
Ultimately Trump admitted to the misuse of funds in a settlement agreement. In a statement, the New York Attorney General Letitia James said, "Not only has the Trump Foundation shut down for its misconduct, but the president has been forced to pay $2 million for misusing charitable funds for his own political gain," James said. "Charities are not a means to an end, which is why these damages speak to the president's abuse of power and represent a victory for not-for-profits that follow the law."

Trump has been ordered to pay $2 million which will actually be distributed to eight different charities and to finally dissolve the Trump Foundation.