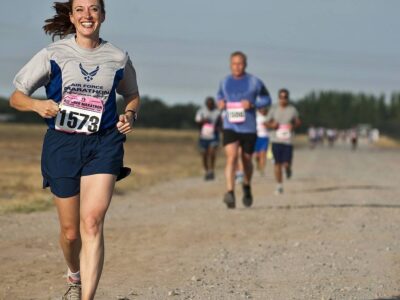 Runs That Support Charity
If you and your loved ones are runners who are looking to do some good, consider a run that benefits a charity!
Runs That Are Fun, Challenging, & Benefit Charity
Here is a list of some of the most popular runs that also benefit charity:
The Boston Marathon
Most of the country knows about the Boston Marathon because of the bombing that took place in 2013, killing several people and injuring another sixteen. Despite its tragic past, the Boston Marathon also has a charitable past.

In 2020, more than 30 charities will benefit from funds raised by the Boston Marathon, including:

Race For Rehab
Team Tufts Medical Center
Thompson Island Outward Bound Education Center
The YMCA
Impact Melanoma
Multiple Myeloma Research Foundation
The Boston Marathon will not work with charities that are religious or politically based.
Back On My Feet Run
There are more than half a million homeless in the United States and many just need a helping hand to get their lives back on track. The Back On My Feet Run helps the homeless find, gain skills through classes, and helps "members" find jobs. 
The Disney Marathon
Did you know that Disney sponsors a marathon? Or that the funds raised go to the Leukemia and Lymphoma Society?
Foam Fest
Not only do you get to have fun in a fabulous foam-filled obstacle course, but the proceeds from this race go to The Child's Hope Foundation.

The Child's Hope Foundation works to provide care for orphans in Mexico, China, South Korea, Mongolia, Peru, Bulgaria, and Haiti. The organization has helped build new housing for the children and their caregivers and accepts volunteers for individual work trips. 

Dance Marathon
Although this technically isn't a run, it will still challenge any athlete! Dance Marathons last from 12 to 24 hours and the funds raised go to support the Children's Miracle Network Hospitals.

The Children's Miracle Network Hospitals rely on donations to ensure that every child gets the best care possible. Donations help to pay for surgeries, medications, and testing.
Relay For Life
Many have heard of Relay For Life which is affiliated with the American Cancer Society. So far the run has raised more than $5 billion to fight cancer.

The American Cancer Society helps cancer patients with transportation, finding a place to stay when getting treatments away from home, helping patients and loved ones understand the diagnosis and treatments, and researching new cancer treatments.

If joining a run with others isn't for you, consider signing up for Charity Miles!

Charity Miles
Charity Miles is an app that can be added to your phone. It doesn't just let you log running – you can also log dancing, walking, and biking! The app lets you choose which charity is most important to you, a few of which include:

The ASPCA
World Wildlife Foundation
St. Judes
Feeding America
Charity Water
Habitat For Humanity
Whatever you choose, enjoy getting some exercise while helping others!