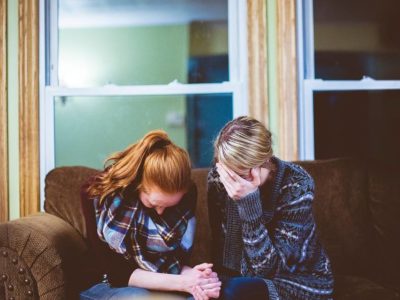 How To Help The Survivors Of Mass Shootings
In the past week, dozens of people lost their lives in two mass shootings that took place less than 24 hours apart in Dayton, Ohio and El Paso, Texas.
Local Police And F.B.I. Are Investigating The Latest Mass Shootings
The first shooting took place on August 3rd in El Paso. The shooter, 21-year-old Patrick Crusius, walked into a Walmart with a semi-automatic rifle and opened fire. In the six minutes that it took police to arrive, Crusius killed 22 people and injured another 24. He surrendered to officers.

He was found to have posted a white-nationalist and anti-immigration manifesto which referred to the white genocide conspiracy theory shortly before the shooting. He has been charged with capital murder and the F.B.I is investigating the attack as domestic terrorism as well as a possible hate crime.

Less than 24 hours later, a 25-year-old man, Connor Betts, opened fire in a nightclub district in Dayton, Ohio. Police officers were already on the scene patrolling the area and were able to engage with him in less than 60 seconds after the shooting began. Despite their quick action, the type of semi-automatic weapon he used killed 10 people and injured another 27. The shooter's own sister, whom he had just spent time with less than an hour before in one of the bars, was killed.

The police do not believe that the Ohio shooting was racially motivated and have discovered writing that indicates that Betts was obsessed with violence. Former classmates and girlfriends have spoken out, stating that there were many red flags in his behavior over the years and that they believe he was mentally ill.
How Can You Help The Many Victims Of Gun Violence?
Those who have been shot and those who have lost loved ones in a shooting need help and support during this difficult time. Sadly, there are also those who take advantage of the nationwide attention, creating fake charities and funds to collect money that the victims will never obtain access too.

There are, however, many legitimate charities that you can support, including:

Charities That Take Blood Donations
Organizations like The Red Cross and Community Blood Centers are great places to donate blood. This blood can help to save the life of someone who has been shot and needs immediate surgical intervention to save their life.

The Public Good
The Public Good is sponsoring a campaign that will support victims in both El Paso and Dayton. Here, any donation you give will be split evenly between the two communities.
The Gun Violence Survivors Foundation
This charity helps survivors and their families cope emotionally, physically, and financially after a crime that involved a firearm. They hope to help all victims heal emotionally and physically from the trauma that they have endured.
Consider Attending A Concert
In many cases, a singer/band will offer to host a concert where the benefits of the concert go to the victims of a mass shooting. For example, Khalid has announced he will be hosting a benefit concert for those who were injured in his home town of El Paso.
Be Sure To Check That A Charity Is Legitimate
Before you donate any money, use a site like Charity Navigator to make sure that the charity is legitimate. Don't rush – be sure to read all of the details provided by the charity, such as how much of the money will be given to survivors or what the funds they collect will be spent on.

Despite these horrible acts of violence, with your help, we can spread some positivity and love through the communities that are now struggling to cope with their losses.