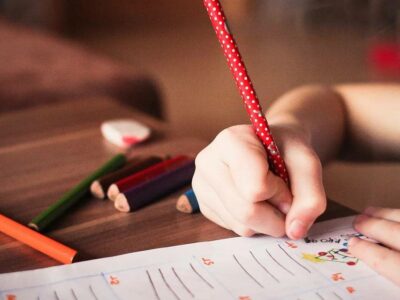 Former FL Mayor Sentenced To Prison For Defrauding Charity
The former mayor of Milton, Guyland Thompson, has been sentenced to four years in prison after pleading guilty to 20 counts of wire fraud and 3 counts of tax evasion. 
Guyland Thompson Guilty Of Defrauding United Way
According to court documents, Thompson embezzled $652,000.61 from the charity United Way between 2011 and 2018. During this time period, Thompson served as the executive director of United Way of Santa Rosa County. He used this position and his knowledge of the charity's bank accounts to conduct money transfers and to deposit checks into his personal accounts.

Not only did Thompson make false representations to board members, employees, and bank tellers regarding the funds, he also failed to report the extra income that he took to the Internal Revenue Service.

Thompson used the money to buy a new beach condo and to make mortgage payments.

Prosecutors have not made public exactly how Thompson was caught, however, it is known that the scheme began to unravel after he was removed as the director of the charity in October 2018. That same month, the FBI began to investigate his actions. This investigation resulted in United Way beginning its own internal audit.

In May 2019, Thompson pleaded guilty to 20 counts of wire fraud and 3 counts of tax evasion. On January 17th, 2020, he was sentenced to 4 years in prison and has been ordered to pay back the money he embezzled. The court has already seized $220,000 from his bank accounts.
All About United Way
When United Way actually receives the funds that are donated, it uses those funds to create the building blocks for a good life and strong community. The charity focuses on education, financial stability, and health.

For example, in Mumbai, India, United Way has helped to battle the Hepatitis B epidemic by educating more than 1.2 million people about the disease. Additionally, the organization has worked to test more than 10,000 individuals and has provided thousands of vaccines.

In Toledo, Ohio, every child in every school can have a healthy breakfast for free thanks to United Way. Additionally, students who live in struggling neighborhoods are sent home with bags of nutritious foods for weekend meals. During the summer, meals are still served, even when school is out.

After United Way partnered with a Winston-Salem, NC school with one of the lowest high school graduation rates in the area, the school saw a 16% increase in the graduation rates and the overall local area saw an 11% increase. United Way helped by providing counseling, tutoring, mentoring opportunities, and by encouraging family engagement.

These are just a few of the ways in which United Way has helped to make communities across the globe, better.
Now imagine how for the $652,000 that Thompson embezzled could have gone.
Elected Officials Should Be Held Accountable For Their Actions
For as long as positions of power have existed, the individuals in those positions have taken advantage of their perceived power. Thankfully, in the United States, politicians and anyone else who commits a crime can – and should – be held accountable. 

If you are part of an organization and you suspect that embezzlement is occurring, there are steps you should take, including:

Call an attorney.
Communicate carefully with all coworkers/employers.
Consider bringing in outside advisors – but not during regular work hours.
Contact law enforcement.
By following these steps you can protect yourself.