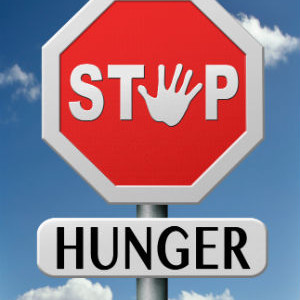 Philabundance: Meeting the Needs of the Hungry
Philabundance is an organization dedicated to stamping out hunger in the Philadelphia and the surrounding Delaware Valley area. Philadelphia is among the poorest large city in the United States. Food insecurity, the threat of hunger from an inability to access food, is a rampant problem in this area. According to research undertaken by Philabunndance, over 900,000 people, the working poor, children and the elderly, are affected by food insecurity n this area regularly. Click here for more statistics. The network of suppliers, food kitchens and low-cost pantries of Philabundance work together to provide quality food to 72,000 people each and every week.
An At-Risk Population
Philabundance works primarily with at-risk populations in the Delaware Valley. These are low income working poor individuals who often fall into the federal 'loophole' of too poor to afford to eat but unable to qualify for assistance. They also help those who receive food stamps but not enough to keep food on the table.
This population is venerable. Many are children or elderly. Others have pre-existing medical conditions such as physical disability or mental illness that make earning enough to avoid food insecurity very difficult.
How Hunger is Battled
Philabundance is the area's largest hunger fighting resource. As such, they are able to work with various farms and companies to provide good food to the needy. With two offices and a network of over 500 allies and distributors, Philabundance is able to supply food pantries, shelters and residential programs, social service agencies and churches. These groups work directly with those in need, to ensure that as man people as possible are reached.
Philabundance offers all donated food for free. Agencies are asked to help support the costs of transportation and storage but these costs are not passed onto the needy. Philabundance works with agencies and the government to ensure this never happens. Low-cost items are not donated. These are items which are in such great demand that donations cannot keep pace. These items are always offered below retail.
With the help of suppliers and a well developed network, Philadundance has been able to distribute over 30 million pounds of nutritious and healthy food to those who need it most.