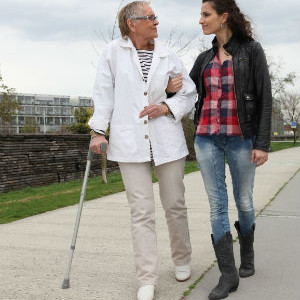 Philadelphia Corporation For The Aging
The Philadelphia Corporation for the Aging has been serving seniors of Philadelphia since 1973. They are a private, non-profit agency with a mission to help seniors and persons with disabilities to improve their quality of life. They do this through a compassionate staff and countless programs to assist seniors and the disabled. Their goal is to improve health and well-being while encouraging independence.
Services of the Philadelphia Corporation For The Aging
These are some of the services provided by the nonprofit:
Advocacy – Sometimes seniors and the disabled need a strong voice to stand-up for their rights and that's what the PCA is there for. Some of their advocacy services include identifying and meeting the needs of seniors and advocating for their best interests in the community when necessary.
Home Care Services – Home care services include independent living programs, support and services in the home, help determining appropriate care levels and connecting seniors needs with services that meet their care level needs.
Employment Assistance – For older adults who are just not ready to throw in the towel and retire yet at age 65, there are assistance programs for these job-seekers. Employment assistance services include career counseling, job search assistance, connecting older adults with volunteer programs, and more.
Health Promotion – The overall health and well-being of older adults is considered through programs that the PCA connects them with. There are programs with focuses on: alcoholism, chronic illness conditions, exercise and nutrition programs to promote healthy eating and fitness, prevention of injury programs, programs to assist with medication management, mental health and depression programs, and urinary incontinence programs.
Home Repair – Home repair services include assistance with minor repairs and home modifications when necessary. To qualify for this program, older adults must first meet financial eligibility requirements. Other housing services include helping clients identify appropriate and beneficial housing resources.
Information and Referral – Through the PCA's PCA Helpline, seniors and the disabled are able to call in and obtain information about services in the community. This phone line can also help to refer seniors or the disabled to PCA's personal services.
Legal Assistance – Legal assistance services includes assistance with legal issues such as benefits, landlord-tenant issues, wills and estates, taxes, abuse, consumer protection, mortgage issues, and small claims court.
Home Delivered Meals – For those eligible, there is assistance with getting connected to PCA's home delivered meals service.
Protective Services – Sadly, there are many seniors who suffer abuse silently everyday by caregivers. Protective services are there to stop this abuse.
Senior Community Centers – PCA connects seniors with the many senior community centers within Philadelphia.
Transportation – For adults with disability impairments who require transportation assistance, help is there through PCA's attendant transportation service.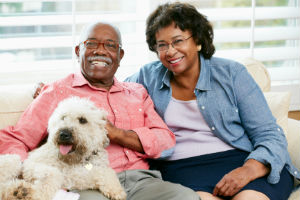 The Philadelphia Corporation for the Aging has many programs and services to assist seniors who want help living a healthy and independent life. The very foundation of the PCA was built on the premise that seniors deserve the utmost respect and have the dignified right to manage their own lives.