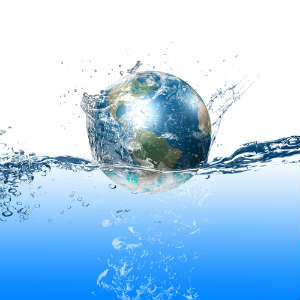 Access To Clean Water Is A Human Right: How You Can Help
You would think that in today's modern society, everyone on Earth would have access to clean water as a basic human right. Unfortunately, this is not the case. According to the Centers for Disease Control (CDC), 780 million people still lack access to a clean water source. A lack of hygienic water has led to high levels of related diseases and illnesses in the developing world. Roughly 801,000 children ages 5 and under die every year from diarrhea – and 88% of these deaths are related to unsafe drinking water inadequate availability of water for hygiene or lack of access to sanitation.
In a world with the resources to provide clean drinking water to all, there is no excuse for denying anyone this basic human right. If you want to do something about this humanitarian crisis, there are fortunately several clean water charities working to provide clean water to communities throughout the developing world. Some of the organizations Ira Riklis thinks are doing good work in this area include:
Charity: Water
Charity: Water is a nonprofit organization dedicated to bringing clean and safe drinking water to people in developing nations. 100% of their public donations go directly towards clean water technologies, such as wells and water filtration systems. You can also contribute to this nonprofit through volunteering, fundraising, or through a job or internship. Charity:Water works in 20 developing nations throughout Africa, Asia, Latin America, and the Caribbean.
Water.org
Co-founded by Matt Damon and Gary White, this nonprofit works to provide access to safe drinking water and sanitation in developing countries. This group works with local partner organizations to build wells and host training seminars on the importance of good hygiene and how this can lead to better overall health.
Water.org also created WaterCredit, which is an initiative that allows individuals and communities in developing countries to secure small loans from microfinance institutions. These loans are then used to build clean water mechanisms like wells and toilets.
This nonprofit works to improve clean water in Africa, Asia, Latin America, and the Caribbean.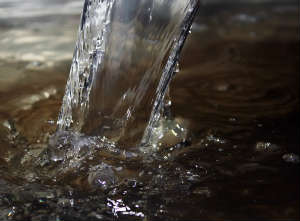 Generosity.org
Generosity.org is another organization dedicated to providing clean water to developing nations. This is one of the largest and hardest-working clean water nonprofits, with a track record including 813 projects funded and 470 thousand people helped in 20 different countries.
Donation amounts vary and are available for all budgets. For $15, you can provide one person with clean water for life. At the other end of the spectrum, a $10,000 donation will fund a community water project for life.
Pure Water For The World
This organization focuses on developing sustainable water, hygiene, and sanitation answers in Central America and the Caribbean. They partner with communities in rural and impoverished areas where there are high rates of waterborne diseases and a lack of aid.
The nonprofit works with these communities to build safe water solutions, including tools and education for everyone in the community. Once projects are completed, Pure Water for the World makes sure to follow up with the communities they've served to make sure everything is running smoothly and to make any necessary adjustments.
Water For Good
Water for Good establishes similar partnerships with communities in the Central African Republic and focuses on establishing sanitation best practices throughout the community, improving agriculture, and helping people create sustainable access to clean water. Their end goal is to provide clean and lasting water for every man, woman, and child living in the country by 2030. Strategies include drilling deep wells, making service visits to wells throughout the country, and rehabilitating old and forgotten wells.