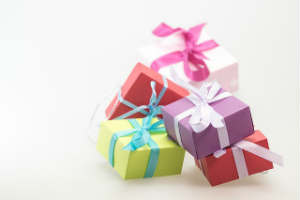 Charities To Help Children During The Winter Holiday Season
The wake of winter presents a string of holidays ranging from Thanksgiving to Christmas all through to New Year's Day. Most American families spend time with family and friends, decorate their homes and enjoy sumptuous meals. As you enjoy this merry time, most people forget the less fortunate children who are unable to truly enjoy the holiday.
Festivities can mean a tight schedule. It can be challenging to identify charitable organizations that reach out to low-income neighborhoods. Most philanthropic institutions have formulated innovative means of sharing the Christmas spirit both overseas and within your locality. Here's a list of top charities in the world you can use to stretch a philanthropic hand.
1. Make-A-Wish Foundation
Among the most popular charities on the planet is the Make-A-Wish Foundation. Not only does it give out gifts to kids during the Christmas holiday season, but they attempt to meet the wishes of children throughout the year. A reason why people send a donation to Make-A-Wish is that the charity targets children who are facing medical complications. Thus, you can visit their website and refer a child by filling a form. Make-A-Wish will be delighted to make the child's Christmas the most magical and memorable in their life.
2. The Salvation Army
You can't forget The Salvation Army in the list of resources available for low-income families during the Christmas holidays. Such an organization makes the donation process easy – usually direct to the needy, instead of receiving the hand-out. Whether this model is by design or not, it alleviates most of the effort spent in accumulating collections.
The Salvation Army is committed to helping the needy and you can see their representatives all over shopping centers with collection tins.
3. The Lunchbox Fund
The Lunchbox Fund ranks among the charities that offer relief to children on a 365-days-a-year basis. Lunchbox's main focus is in South Africa where the fund helps out school-going children by offering food items. The Lunchbox Fund believes that with a full stomach, children can perform better in their academic responsibilities.
Established over a decade ago, the organization has assisted more than 13,000 children under its kids' relief program. With such a high regard for children's welfare, the Lunchbox Fund will surely add more kids to their Christmas aid program.
4. Operation Christmas Child
What is the best purpose for a shoe box during the Christmas season? Encasing gifts for a needy child somewhere in the world.
All you need is to pack a shoe-sized box, select a child's age and find a gift that is likely to appeal to him/her. These items may include toys, toiletries, stationery, or a gift card. Operation Christmas Child not only requires material items; It also requests donors to pray for the child on the receiving end.
A little cash is required to cater for the shipping costs. Online donors are often issued a special label that lets them see the packages footprint until it reaches the intended child.
5. Prison Fellowship Program
Another interesting charity organization that hardly comes to mind is the Angel Tree Church Fund initiated by the Prison Fellowship Organization. In most cases, when people help, they think of children whose parents are present; only that they can't make ends meet. However, there is a considerable number of children whose parents are incarcerated.
The truth is that these kids never did anything to deserve the difficult days they face, and with no one to turn to, they experience the most depressing winter holidays that one can imagine. Donating to Prison Fellowship Organization offers hope to children, knowing there's a community comprising considerable folks who care about them.
Share the Christmas holidays with a less fortunate kid in the world and make the festivities exciting for everyone in the low-income levels. Besides, a child is a future leader, who needs all the care s/he can get.