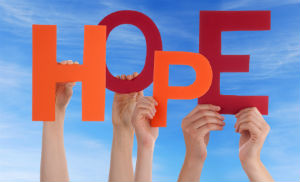 Children Of Promise
They say it takes a village to raise a child and that's the basic premise of the children's charity, Children of Promise. And that is what they're doing for children of incarcerated parents in New York City, New York. The Children of Promise, located in Bedford Stuyvesant Brooklyn, is a non-profit, community based organization with a mission to embrace children with compassion and guidance.
While embracing them with compassion and guidance, they're also empowering them with knowledge and hope for a brighter future to keep these kids out of the criminal justice system. The ultimate goal is to make sure these children are set forth on the right path in life to prevent intergenerational incarceration.
The caring and compassionate staff of Children of Promise wants these kids to know that there are other ways in life and that they do have choices. They can be anything they want to be and they can do anything they want to do with the right guidance and people who care to guide them and listen to them. This is an organization full of mentors who want to see kids succeed and to know they're cared about.
Children of Promise Programs
The programs of Children of Promise include:
An after school program, featuring full-year academic support, arts & recreation, and summer day camp to keep kids off the streets and busy during the summer months of the year.
A mentoring program called Project D.R.E.A.M.
Therapeutic Services
Services for family members of children and their caregivers to provide additional support and encouragement to all.
Connecting kids to their incarcerated parent while he or she is away. This connection is important for kids to not feel lost.
These programs keep kids busy, educated, and provide additional emotional support and outlets for creative energy, which helps with emotional disturbances of having their parent incarcerated. Art is frequently used as a form of therapy and there is no shortage of art with these programs.
Kids also keep busy with recreational fun and build long-lasting relationships with mentors who care and want to see them succeed in life. Annually, the Children of Promise provides these wonderful non-profit services to over 200 children and their families. This is a place where kids feel safe and can explore all that life has to offer in a nurturing and encouraging environment.