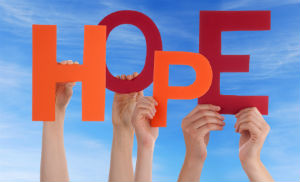 Children Of Promise
It is said that it takes a village to care for a baby, and that is the basis of Children of Promise, a children's charity. And that is exactly what they are doing in New York City, New York, for children whose parents are incarcerated. The Children of Promise is a non-profit community-based organization situated in Bedford Stuyvesant, Brooklyn, with a mission to embrace children with compassion and guidance.
While showing compassion and direction, they are also equipping them with knowledge and hope for a better future in order to keep these children out of the criminal justice system. To avoid intergenerational incarceration, the ultimate goal is to ensure that these children are established on the right path in life.
Children of Promise's kind and compassionate team wants these youngsters to realize that there are alternative options in life and that they do have choices. With the correct guidance and people who care to guide and listen to them, they can be anything they want to be and do everything they want to do. This is a group of mentors that want to see children flourish and feel that they are cared for.
Children of Promise Programs
The programs of Children of Promise include:
An after-school program that includes full-year academic help, arts and entertainment, and summer day camp to keep youngsters off the streets and occupied throughout the summer.
Project D.R.E.A.M. Therapeutic Services Services for children's family members and caregivers to provide additional support and encouragement to all.
Keeping children in contact with their jailed parent while he or she is abroad. This connection is critical for children to avoid feeling lost.
These programs keep youngsters occupied, educate them, and provide additional emotional support and creative outlets, all of which help with the emotional effects of having a parent in prison. Art is commonly utilized as a kind of rehabilitation, and these programs include plenty of it.
Kids can also keep themselves occupied with leisure activities and develop long-term relationships with mentors who care about them and want to see them thrive in life. Over 200 children and their families benefit from the Children of Promise's amazing non-profit programs each year. This is a safe place for kids to discover everything life has to offer in a supportive and welcoming setting.