The Most Popular Charities In New York
The state of New York is home to a large number of charities that provide essential services to the community. From education and healthcare to social justice and environmental protection, these organizations are making a positive difference in people's lives.
Here are some of the most popular charities in New York:
1. The Robin Hood Foundation
The Robinhood Foundation is a philanthropic organization founded by billionaire investor Paul Tudor Jones. The foundation aims to reduce poverty and improve economic mobility in the United States through direct grants and investments, as well as advocacy and public policy initiatives. To date, it has given more than $3 billion to programs aimed at providing educational opportunities for underserved youth, investing in community health initiatives, creating jobs for those living in high-poverty areas, and fighting homelessness.
2. United Way of NYC
The United Way of NYC is a nonprofit organization that works to provide financial support, resources, and assistance to the New York City community. The organization aims to improve the lives and well-being of individuals from all walks of life by addressing areas such as education, economic stability, and health. It also provides services for youth development, basic needs support, and disaster response. Additionally, United Way focuses on developing programs designed to help families become more self-sufficient and resilient in times of need.
3. The Metropolitan Museum Of Art
The Metropolitan Museum of Art in New York City is one of the largest and most visited art museums in the world. It houses over two million works spanning five thousand years of human history and culture from around the globe, including ancient Greek sculptures, medieval tapestries, Impressionist paintings, and much more.
The museum also hosts a variety of special exhibitions throughout the year, as well as lectures, concerts, film screenings and other events. Additionally, admission to many areas within the museum is free for all visitors.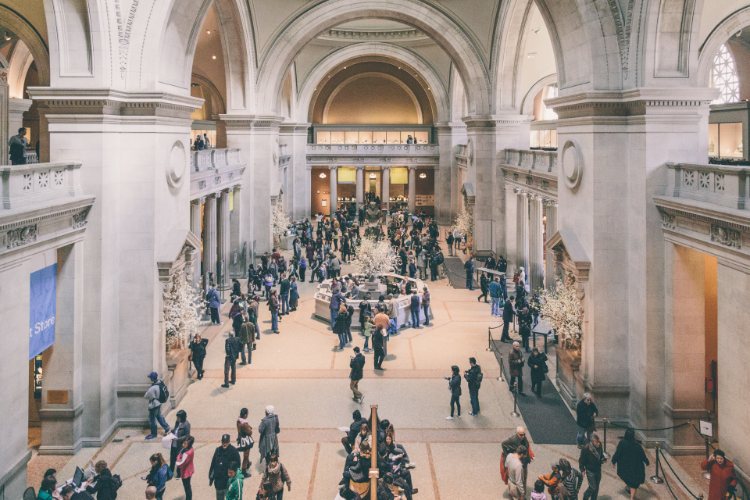 4. New York Cares Charity
New York Cares is a nonprofit organization that coordinates volunteer activities in New York City. The organization partners with over 1,400 community groups and schools to bring volunteers together for projects ranging from tutoring and mentoring students to delivering meals to the elderly. It also provides vital services such as clothing drives and disaster relief efforts throughout the five boroughs of NYC.
With roughly 50,000 volunteers annually, New York Cares' mission is "to mobilize caring citizens in service to transform our city" by meeting pressing needs within local communities.
5. Big Brothers Big Sisters Of NYC
Big Brothers Big Sisters of NYC (BBBSNYC) is a non-profit organization that provides mentoring and support services for children facing adversity in New York City. BBBSNYC works to foster long-term, meaningful relationships between youth and caring adult mentors by matching them with volunteer "Bigs" who provide guidance, friendship, and encouragement. The organization also offers educational programming on critical issues such as bullying prevention and conflict resolution skills. In addition, the program supports families through community events, workshops, trainings, referrals to other local services, and financial assistance. BBBSNYC serves nearly 4500 kids every year throughout all five boroughs of New York City.
These are some of the most popular charities in New York and they all work hard to help those in need. If you want to get involved, visit their websites or contact them directly for more information on how you can make a difference. With your support, these organizations will be able to continue providing essential services and making positive change throughout the five boroughs. Remember: even small acts of kindness can have a big impact!